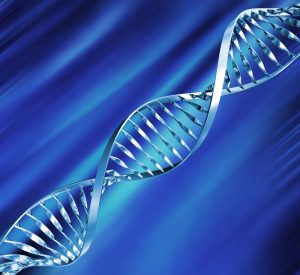 Sales- It's in your DNA. Find it, develop it, unleash your potential!
Techsalence™ – Sales for the Technical Team
Sales the Technical Team. Scientists, Engineers and Techies who interact with customers
The selling process for technical products is complicated and requires a team approach. Techsalence™️ has been demonstrated to:
Maximize the value of the non-sales team's interaction with customers
Increase efficiency during each stage of the customer's Buying Cycle
Reduce rework
Turn your sales and non-sales team into a business development machine
Capitalize on your technical team's client interactions by providing them an understanding of the customer's buying cycle and the role they play during each stage.
Adaptive Questioning™
A sales person's compensation is directly proportional to the quality and number of questions they ask
Adaptive Questioning™ focuses on having business conversations vs. product discussions while mastering the skills to ask strategic questions to develop business issues and create value.
Adaptive Questioning™ delivers a process for helping sales teams:
Initiate new buying cycles
Create value to sell more profitably and reduce competition
Re-engineer customer buying visions to gain a competitive advantage
Reduce sales cycle times while improving close rates
Give your sales teams what they need to adapt to the changing environment and develop new approaches for selling in today's markets.
Selling to Negotiate™
When you are done selling you shouldn't have to negotiate!
Well maybe just a little.
However, by adopting the right approach and mindset, you can ensure that you position yourself so that negotiating the final deal will be the easiest part of the sales process.
Selling to Negotiate™ has been demonstrated to:
Accelerate Decision Times
Increase Profitability
Increase Deal Size
Drive Profitable, Sustainable, & Long-Term Growth
Learn how to combine your sales and negotiation processes into a seamless approach that delivers results.
Effective Communication™
Managing Communication to Drive Business and Client Relationships
With reduced face-to-face client interactions, the challenge to effectively communicate is even greater.
Couple that with the many layers of a company who interact with customers, and you enter an environment where developing and maintaining client relationships is daunting.
Effective Communication™ has been demonstrated to:
Optimize internal and external communications
Improve client relationships
Drive business opportunities even during adverse situations
Ensure communications are clear, concise and manage the business implications
Ensure that every communication with your customer is positive, and an iterative step toward driving business and developing strong client relationships.
Implementation Coaching™
Training should not be a one-time event!
We provide individuals, teams and sales managers the resources, support and processes they need to:
Implement new skills
Develop new approaches to difficult selling situations.
Maximize performance improvement to drive results.
Ensure a significant ROI on their investment in training.
The customized program can be designed to fit into any team's busy schedule so that new skills learned are used and incorporated into the team's daily work.
Other Customized Training
We pride ourselves on creating and delivering exactly what you need. Over the past decade, we have developed a number of programs that incorporate new and existing content to meet specific training objectives.
These include, but are not limited to:
Selling to Buyer's in the 21st Century™
Value Creation and Business Management
Executive Level Conversations
Exhibition Excellence™
Key Account Management
Contact us directly to learn more, and discuss how we can help with any unique training objectives.